Chemical Engineering Graduate Students at the Rifle Range
Norris, Tennessee
September, 2001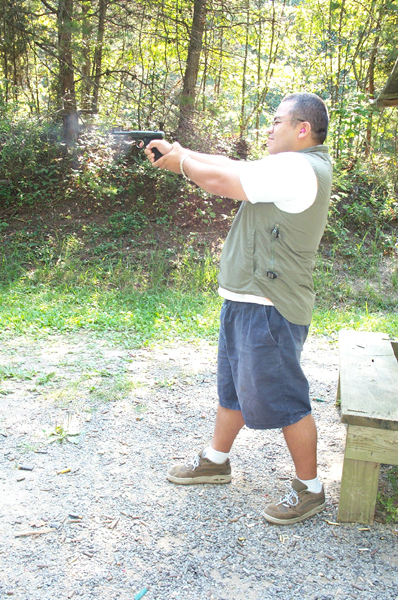 José takes aim at a paper target with the Ruger .22 semi-automatic pistol.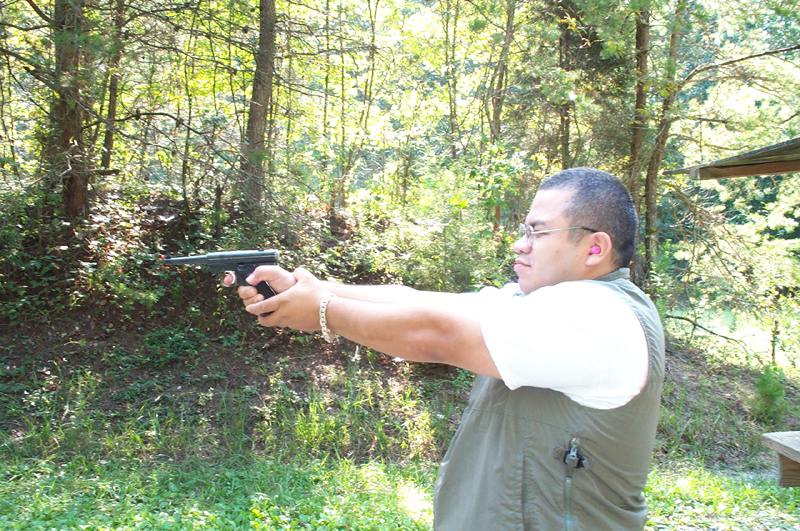 Close up: José--The Serious Man
Marksman: Parag scores a 92/100 on 10 shots with the Ruger at 15 yards.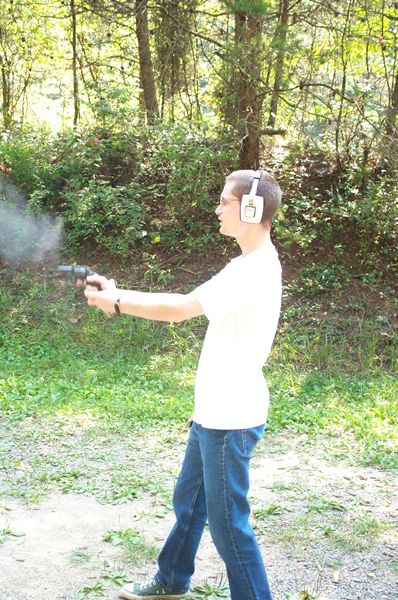 Dr. Keffer gets no such accuracy with the Smith and Wesson .38 revolver.
But the .38 does make a lot more noise and smoke.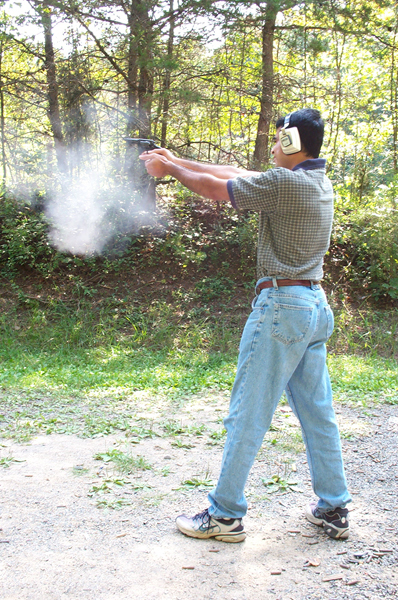 And it's a lot of fun to shoot.
We move over to the rifle half of the range, where the good people of Tennessee are calibrating their hunting rifles in anticipation of deer season starting in a couple weeks.
José takes aim with a forty-year old bolt-action .22 manufactured by Sears. An accurate and reliable firearm, despite its age.
Lynn takes out a bullseye at 50 yards with the first shot.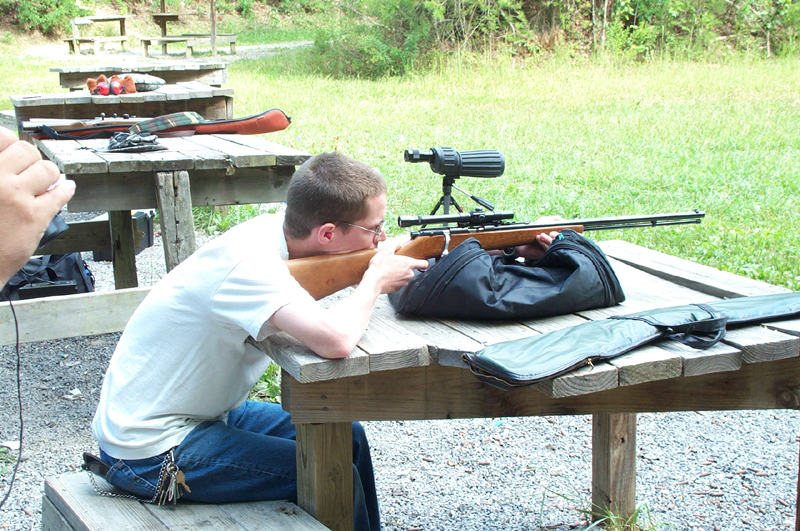 Dr. Keffer concentrates so as not to be outshot by his pupils.
Parag is becoming a little bit too good of a sharpshooter. I think he needs to take some time off from the range and devote a little more effort to his research project. :)