The Keffer Research Group Party
Knoxville, Tennessee
August 3, 2002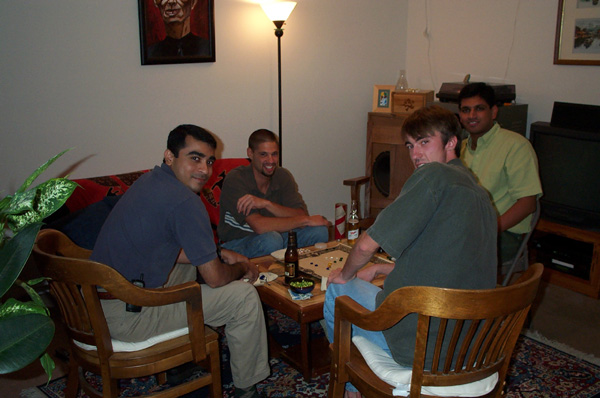 Parag, Austin, Mithun, and summer researcher, Oleg Melnichenko, came over to Dr. Keffer's apartment to sample some of Mrs. Keffer's delicious Korean cooking.
After dinner, they got involved in a heated game of Pente, invented, Austin informed us, by a graduate student at Oklahoma State University.
Look at that single-minded determination!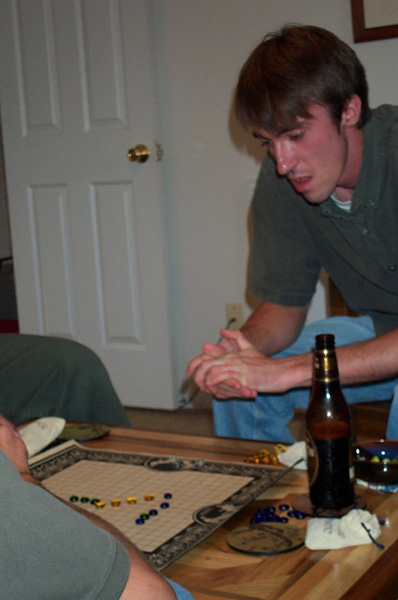 Oleg ponders the treacherous "lame duck" formation on the table.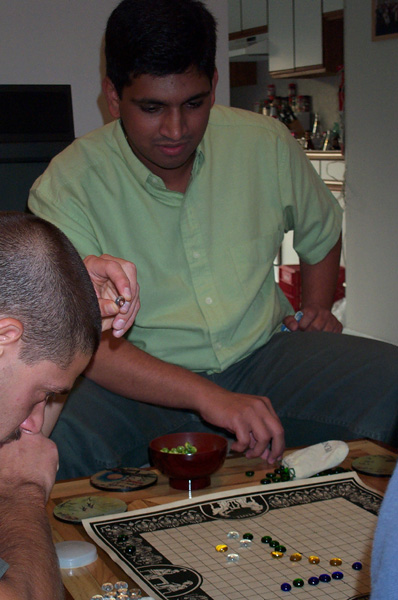 Mithun deliberates with the greatest care. One false move could spell instant doom!
Everybody had a good time.