Mah Jong Party at the Keffer Household
December 12, 2004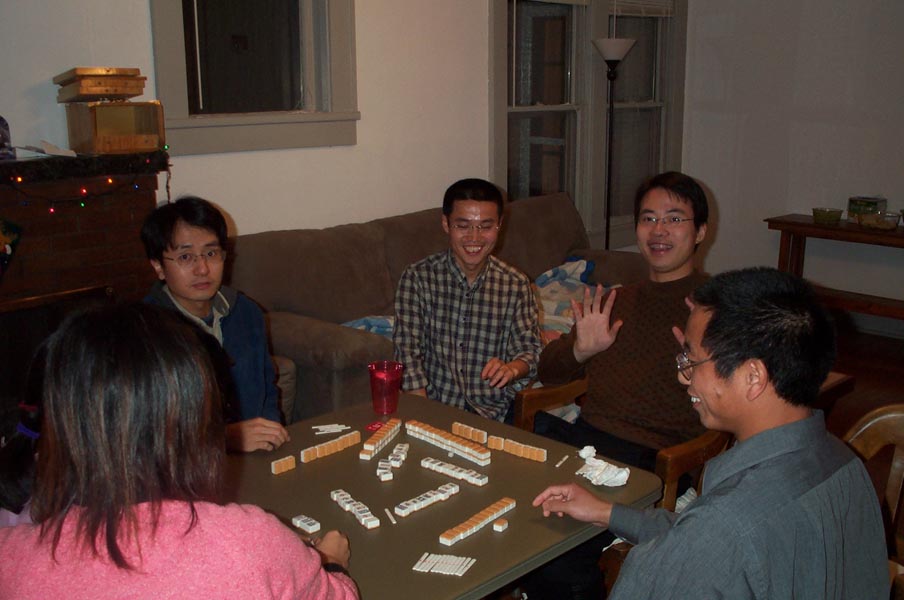 We got together for some Mah Jong at the Keffer household. From left to right, we have Ke An (Carrie Gao's husband), Jiandong Zhou, Tony Fang, and Bangwu Jiang.



Jiang's wife, Echo, helped teach Johanna Santiago the game.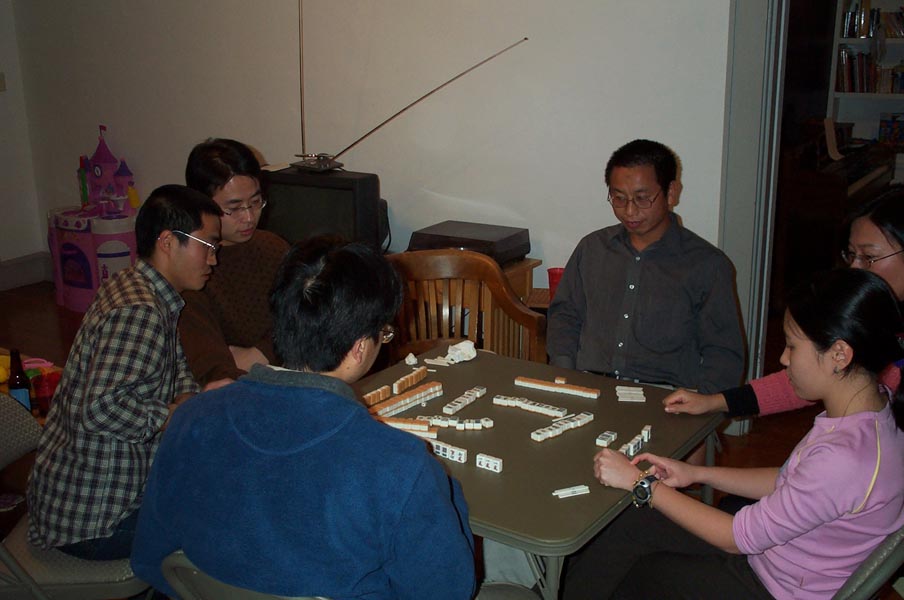 Intense looks, but relieved since Johanna took Dr. Keffer's seat at the table. (He had won the first four games.)



Meanwhile, Carrie Gao helped entertain Ruth Keffer.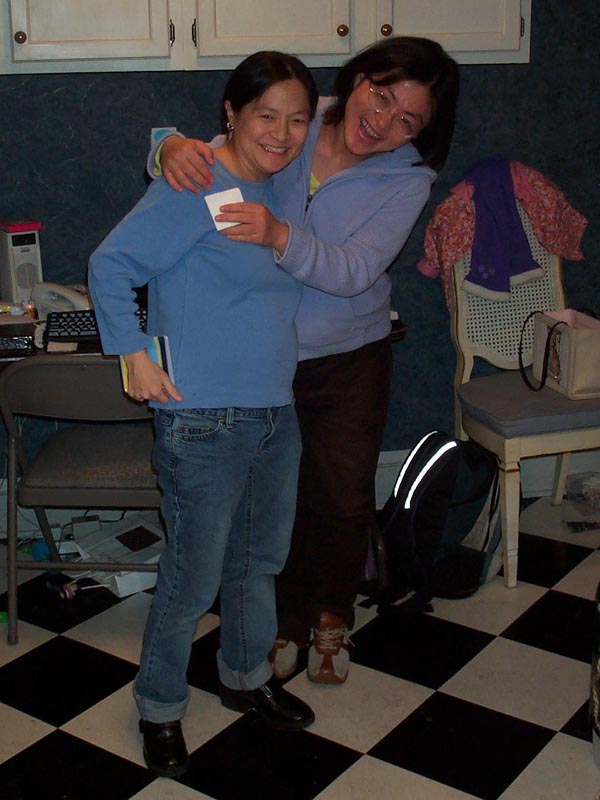 The two expectant mothers, Lynn Keffer and Qiu Xia (Jiangdong Zhou's wife), exchanged information.


email lynn