Chemical Engineering Senior Reception
Knoxville, TN, April, 2000




The cake was fancy.



Rodney, Angela, and Shronda made an appearance.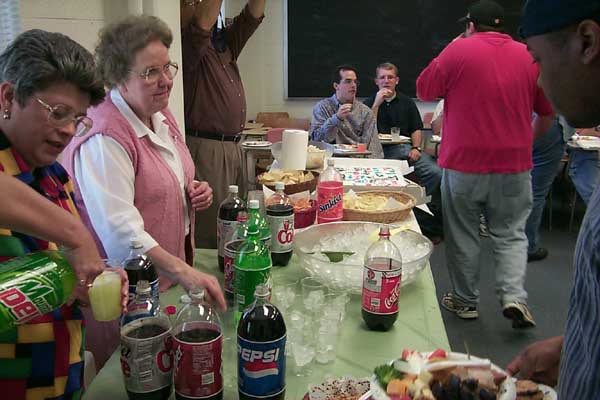 Betty and Susan got put to work.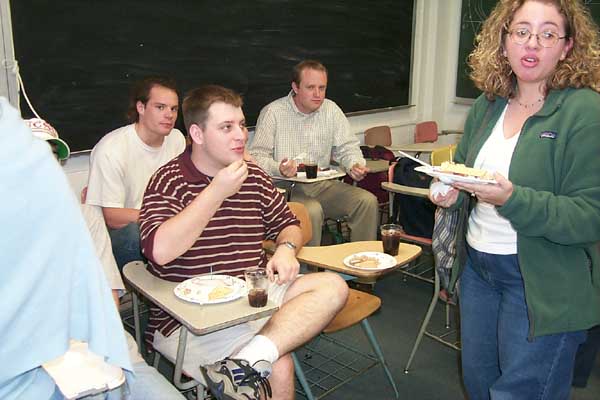 Jeff Kaiser wanted to be left alone in the corner.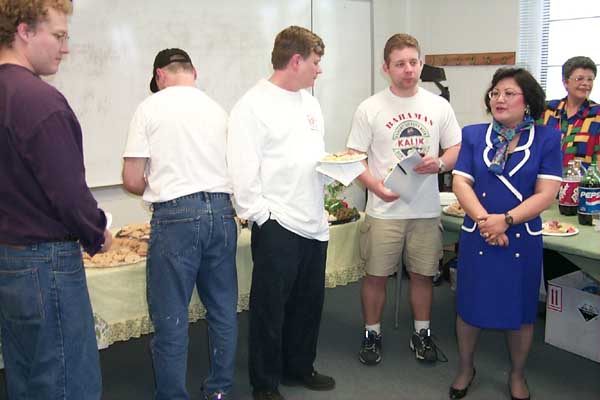 Gordon was trying to get somebody to help him with his senior design project. He couldn't decide whether he trusted Dr. Bruns or Dr. Wang more.



As always, there was lots of space to stretch out and relax.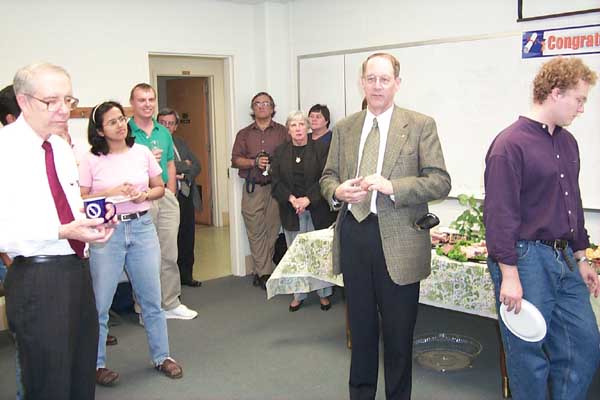 Dr. Collier addressed the seniors and urged them to assume their professional roles seriously.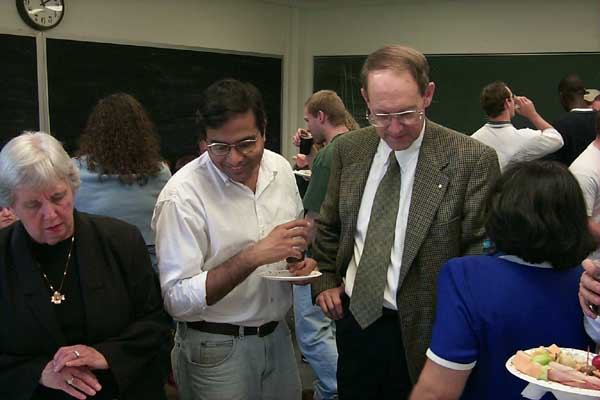 Then he made a dash for rapidly disappearing food.



We called in our departmental mom emeritus, Sancy, to help the department head cut the cake.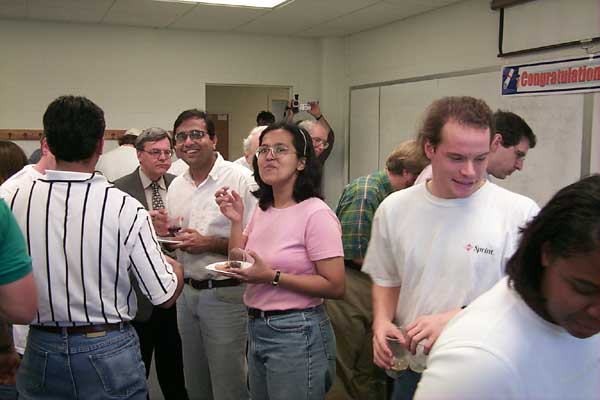 Our graduates students took advantage of the free food as well.



Dr. Frymier was riled about something. He thought a heaping plateful of fruit might soothe his nerves.



Dr. Prados also made a cameo appearance.



We took a group picture.



Carla and Sandy paid us a visit from the Materials Science Department.



Dr. Wang sampled the cake for quality control purposes.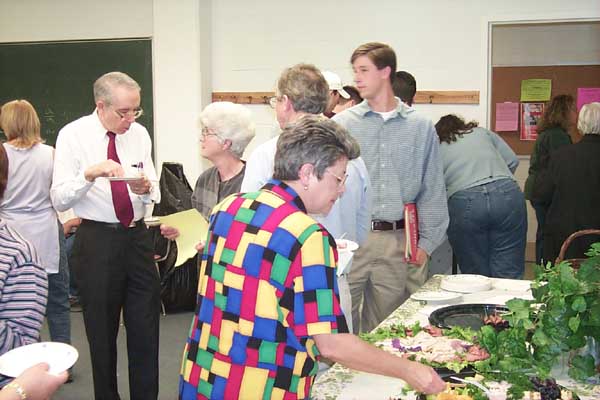 After a while, we finally let Susan stop working and eat.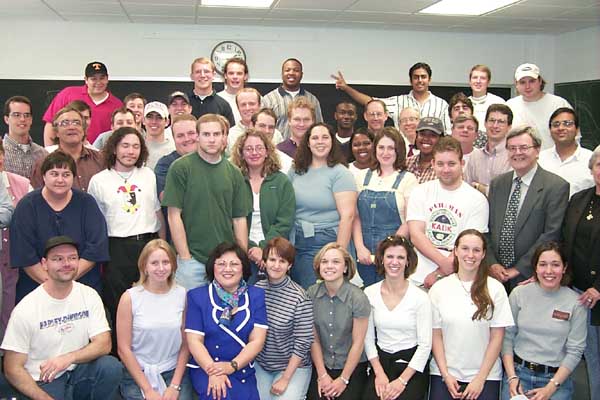 Then we took some more group pictures but Sachin kept giving the peace symbol in the back row so...



we took more group pictures until everyone got tired of it and wandered back to class.