Great Smoky Mountain National Park
November 28, 2003
Scaling the "Chimney Tops"
A collaboration between researchers at the University of Tennessee and the University of Patras, Greece
Participants: Vagelis Harmandaris, Chunggi Baig, Bangwu Jiang, and David Keffer







After a week of collaborative work in the lab, we set out to test our mettle against a mountain. In the mountains, it was a bit colder than we expected.



Vagelis is looking very American in a Kansas City Chiefs football stocking cap.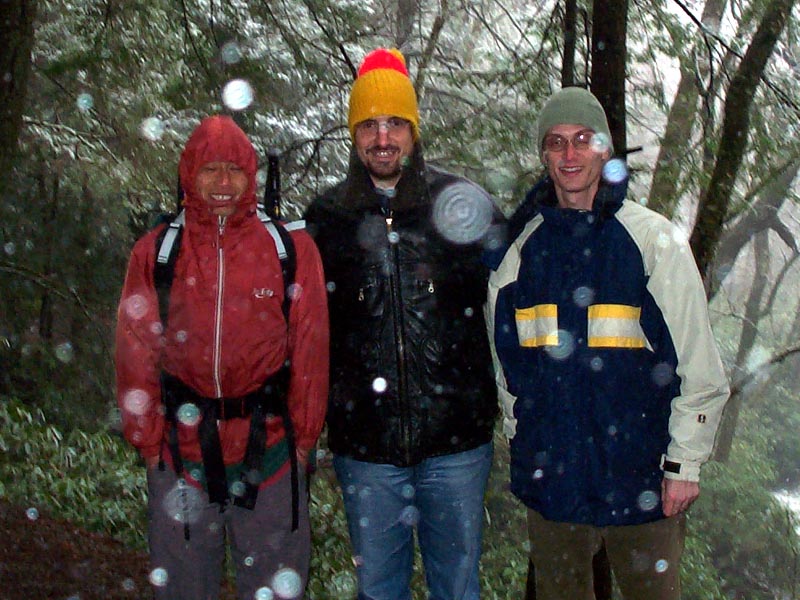 Dr. Keffer joined them in an advisory capacity.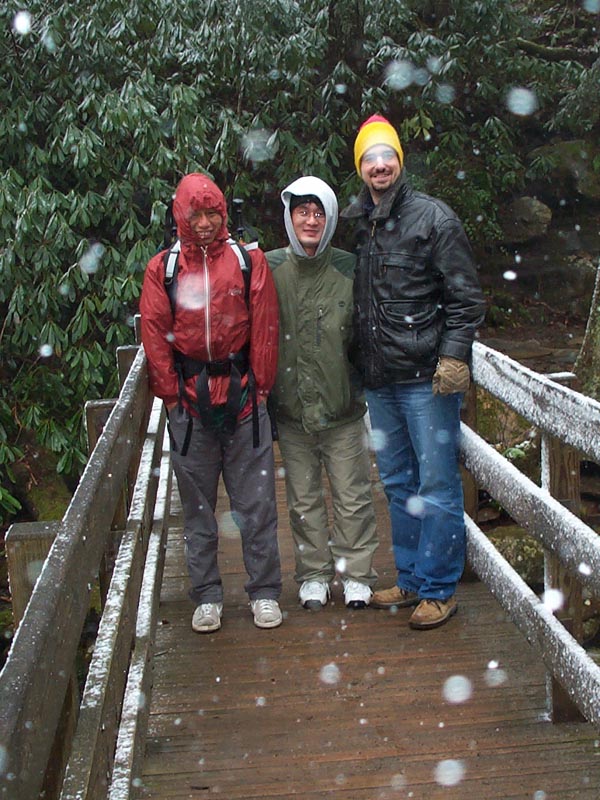 The bridges were icy and treacherous; the wind howled.



Their spirits were undimmed.



There was celebration and relief when we reached the top.



Getting back down was easier said than done.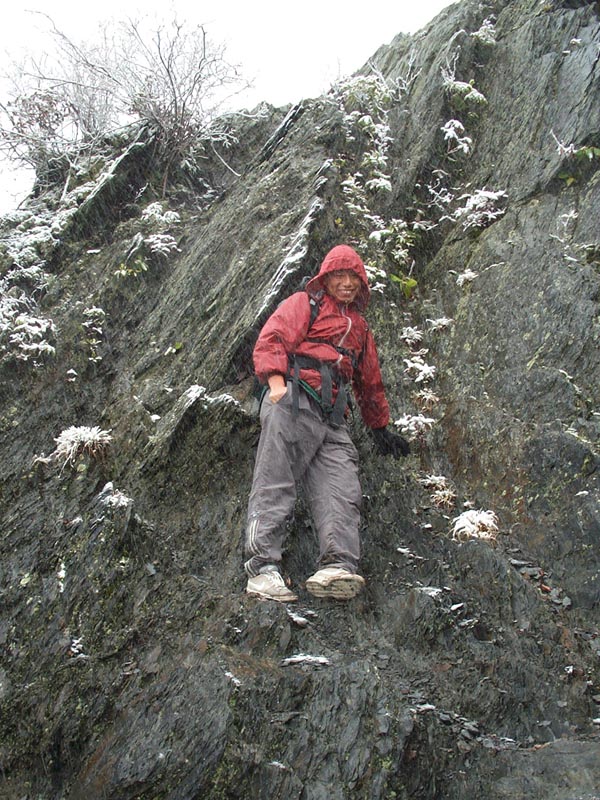 Jiang showed off his mountain-scaling skills.



When we finally reached the bottom of the mountain and the car was back in sight, Chunggi exclaimed, "This is the happiest moment of my life!"