PowerPoint Karaoke @ UTK MSE
Knoxville, TN, February 23, 2023




The local student chapters of Materials Advantage and Materials Research Society at the University of Tennessee hosted a PowerPoint Karaoke event, where participants had two minutes to present a slide drawn from random, created by one of their peers.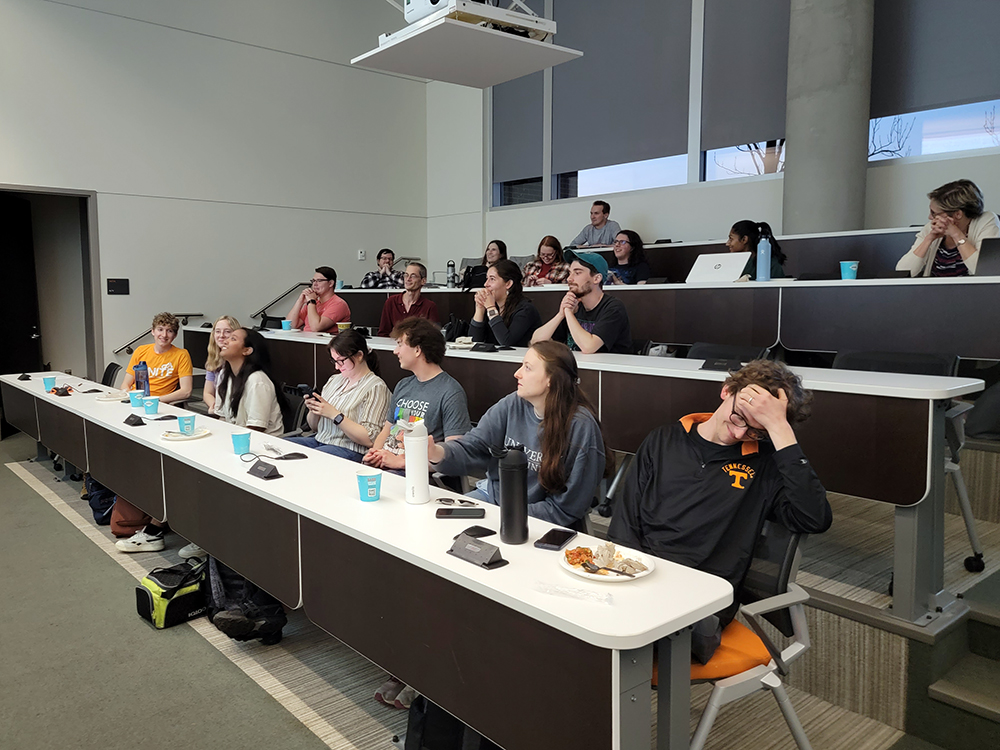 Undergraduates, graduate students and faculty participated in the event. Below we show a selection of snapshots from the presentations.



MSE sophomore Jakob Scroggins painted an empathetic portrait of life in a windowless office. He had to answer some hard questions about chiseling out space for windows that sounded eerily familiar to those of us who lived through the window replacement program in Ferris Hall.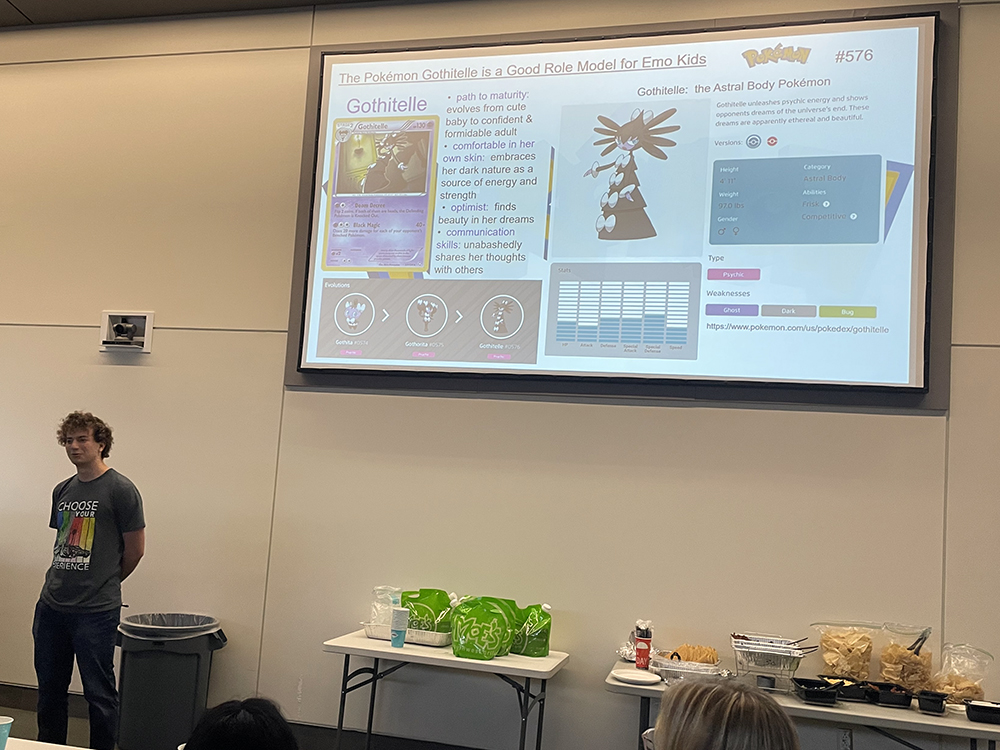 MSE senior Raymond Wysmierski recalled his life as a sensitive, emo youth and how his embrace of Pokémon led him to become the fuller invidual whom we all know and cherish today. The angst in his presentation was palpable.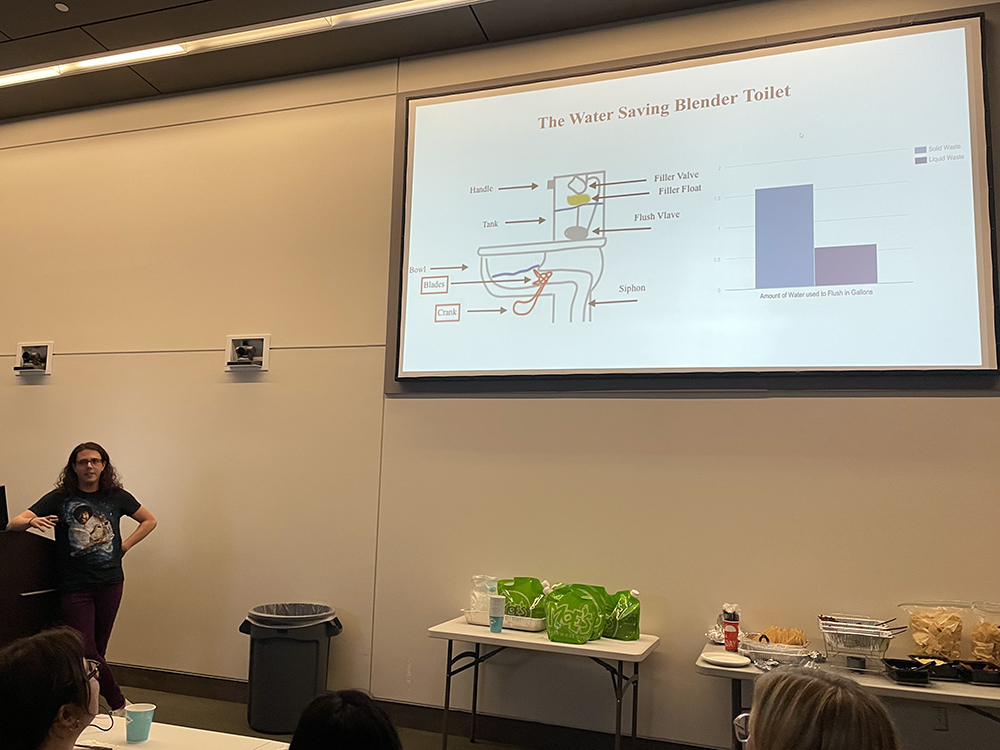 MSE graduate student Kaden Anderson advocated for a unique approach to water conservation in the face of global climate change. However, Kaden admitted that the hand-crank-driven design of the blender toilet might yet benefit from a senior design project.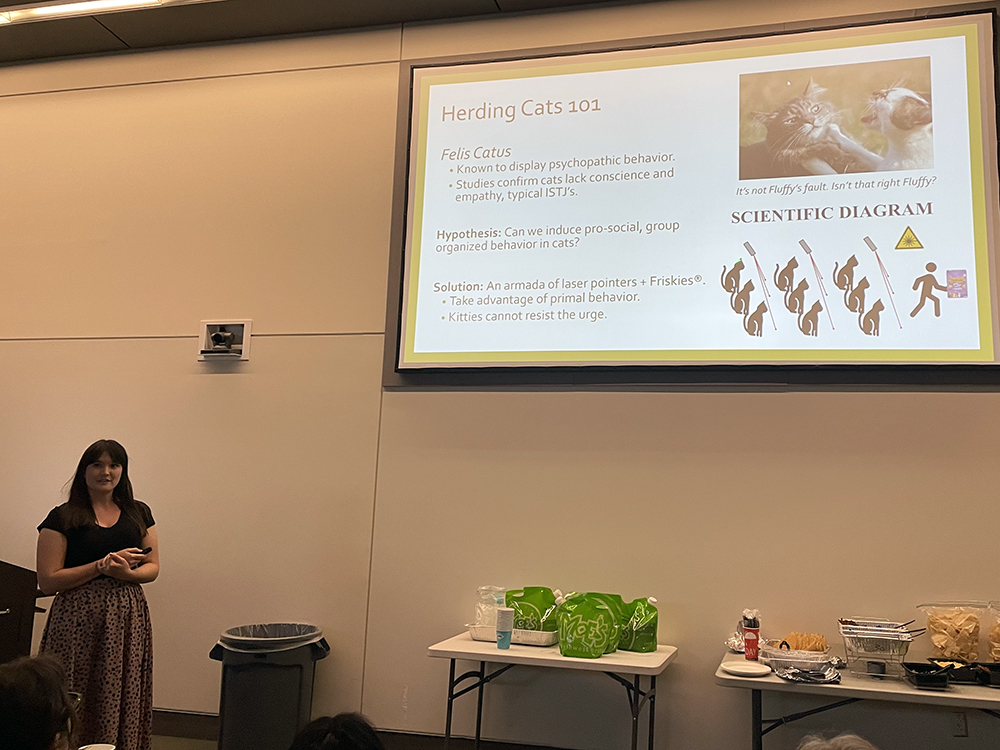 MSE graduate student Kim Pestovich gave a heart-felt tutorial on the essential traits of a successful cat herder. She also acknowledged the scientific value of using faculty members as surrogate cats.



MSE sophomore Marlena Alexander faced her fears and described her lifelong struggle with navigating the dreaded terrain of the uncanny valley.



MSE sophomore (and incidentally Rubik's Cube Wizard) Fabriana Prawiranata described a compelling workflow to address sustainable manatee populations in the face of a recent surge in human-caused manatee deaths. The remarkably lifelike capacitance-voltage curve sealed the deal because, as we all know, science does not lie.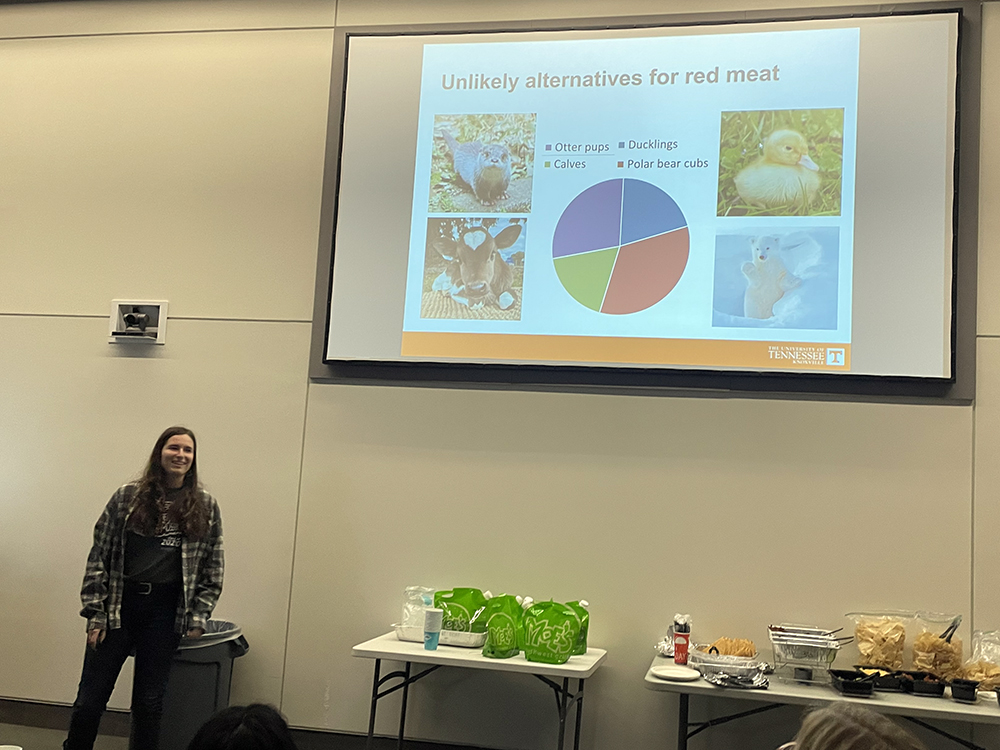 MSE graduate student Rebecca Lalk did her best to suggest furry substitutes for the carnivores among us using this surprisingly macabre slide designed by MSE senior Madeline Loveday.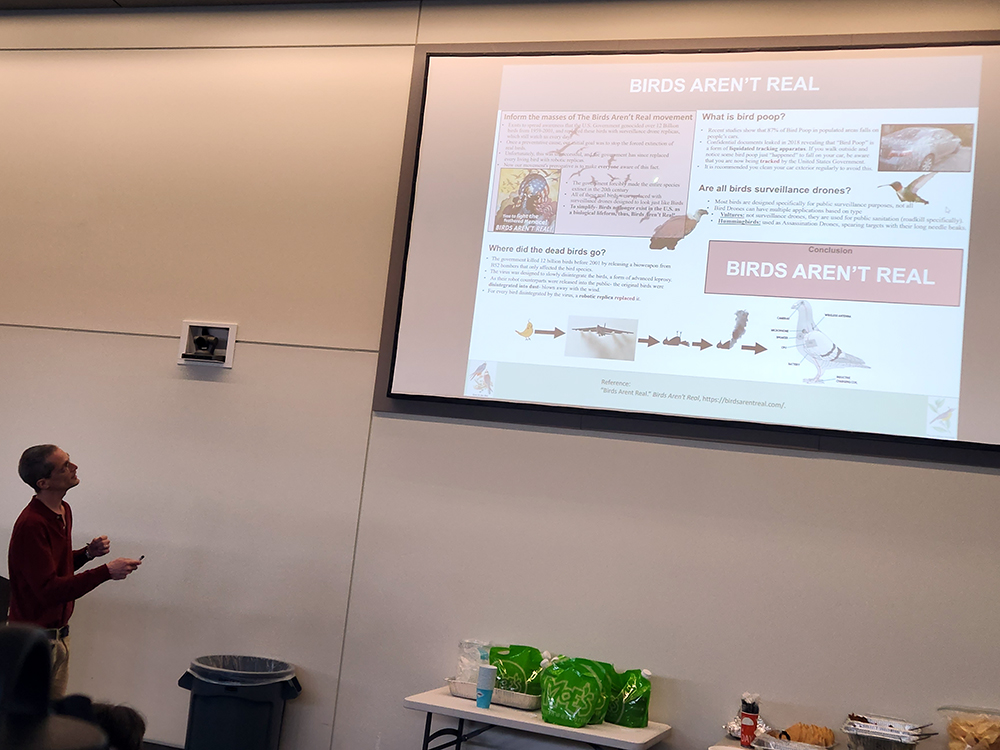 MSE professor David Keffer did his best to uncover the government conspiracy behind birds and deliver the hard truth that Birds Aren't Real.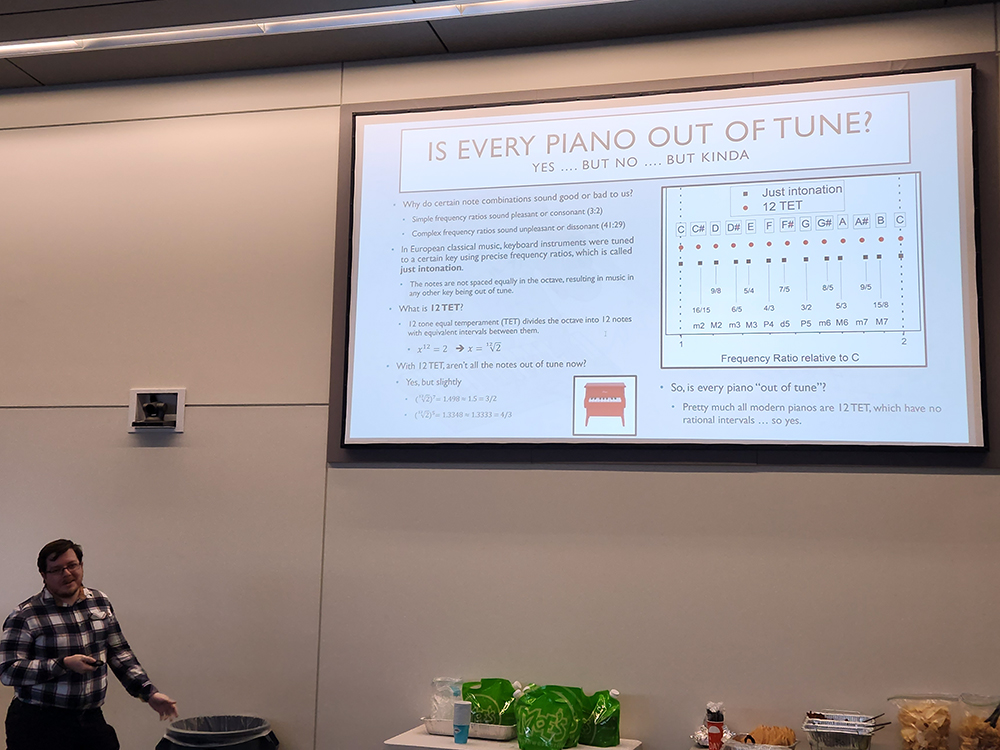 MSE graduate student Matthew Cothrine provided a mathematically rigorous argument that the "just intonation" of western music is not only out of tune from a musical point of view but also unjust from a societal perspective.



MSE senior Madeline Loveday gave an impassioned defense of ferrets from the ferret's point of view and (I think) insinuated that it was ferrets who had domesticated humans and not the other way around.



For channeling his teenage angst, Raymond was awarded first place in the Best Presenter category and received a glamorous calendar, highlighting twelve of the amazing artworks from the recent Science As Art Exhibit.



For her presentation, Madeline received runner-up in the Best Presenter category.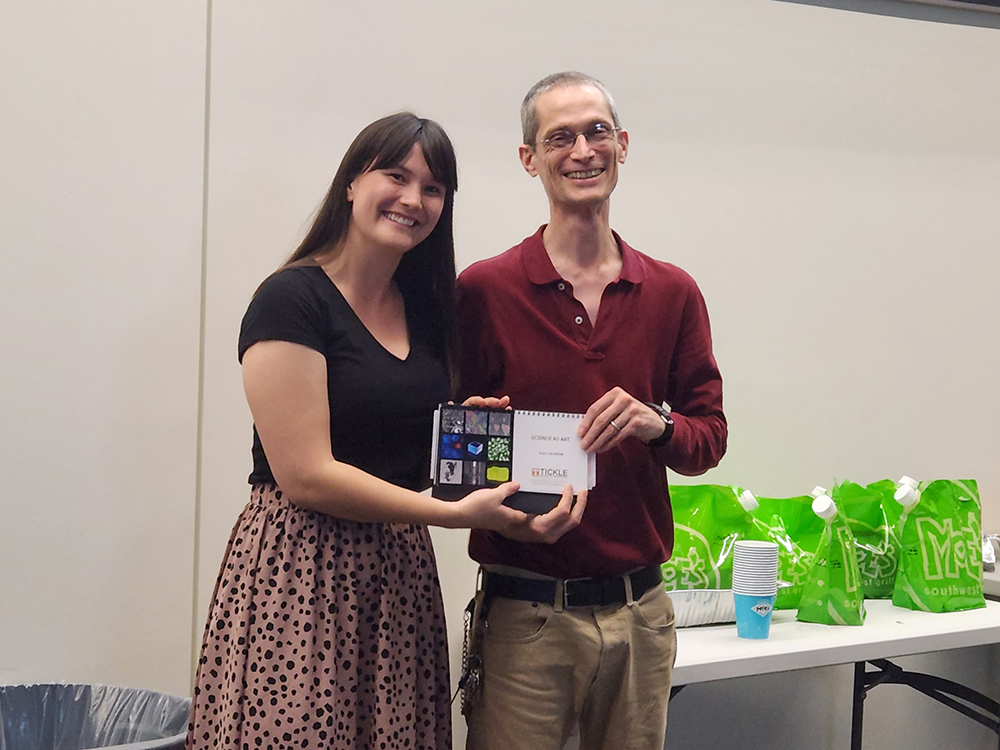 For revealing his previously hidden Pokémon knowledge, Prof. Keffer received first place in the Best Slide category.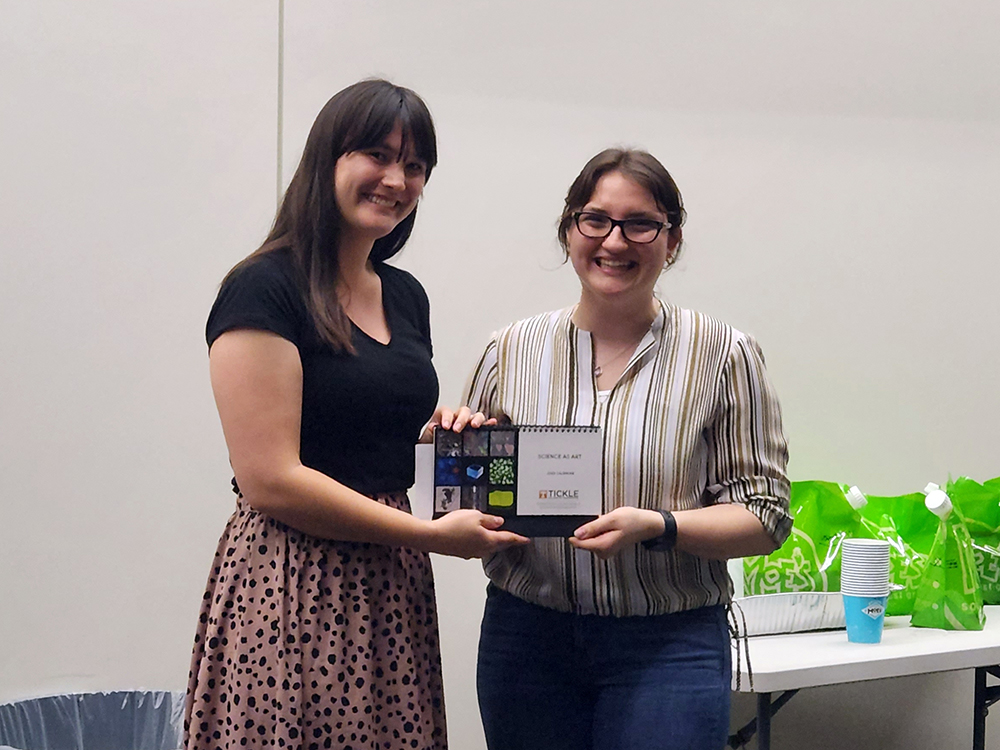 For daring to challenge the powers that be and declare that Birds Aren't Real, Marlena was awarded runner-up in the Best Slide category.



Thanks to the local student chapters of Materials Advantage and Materials Research Society for hosting this fun community-building event. Special thanks to Cole Franz, Rebecca Lalk, Kim Pestovich and all the organizers.

More photos on the Keffer research group site.