Science As Art
Knoxville, TN, December 20, 2022




The local student chapter of Materials Research Society (MRS) in the Materials Science and Engineering Department at the University of Tennessee hosted a "Science As Art" event. They invited MSE undergraduate and graduate students to contribute artistic presentations of their science. Eight of these works were exhibited in Hodges Library over the fall semester, 2022. Four of the works are shown above.



The other four works are shown here. I walked over to see the exhibit before the semester draws to a close.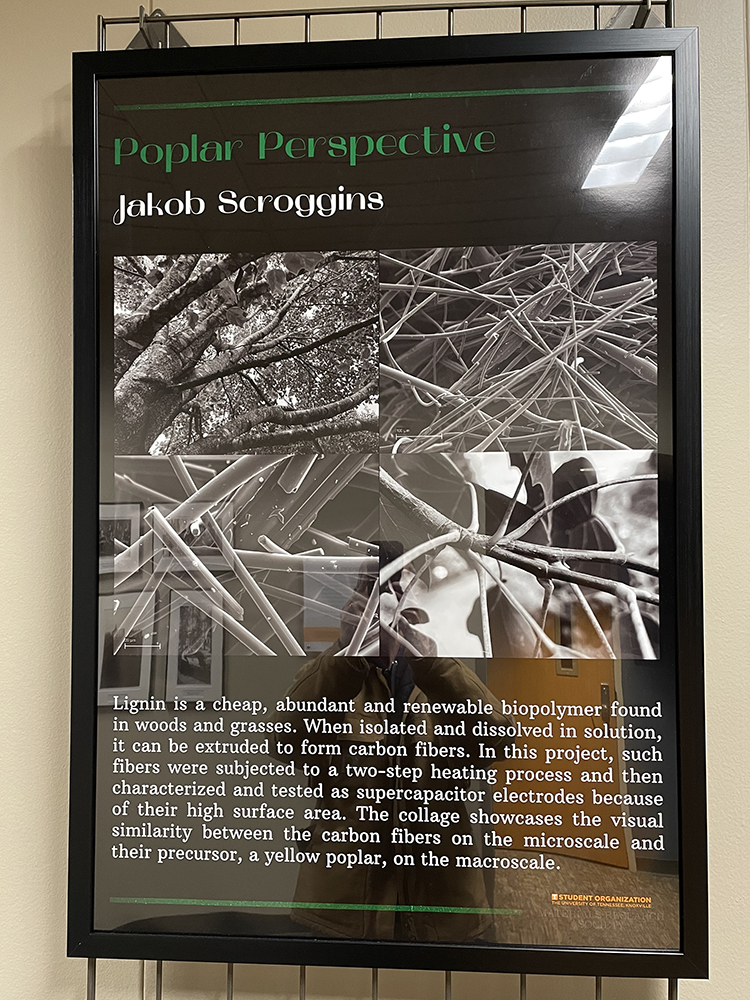 One artwork, Poplar Perspective, was created by Jakob Scroggins, an MSE sophomore, performing undergraduate research in the laboratory of Prof. David Harper in the Center for Renewable Carbon on the University of Tennessee Institute of Agriculture Campus. Jakob investigates carbon fibers made from lignin taken from various plant species, including poplars.



Another artwork, A Floral Arrangement, was created by Michael Broud, an MSE junior, performing undergraduate research in the laboratory of Prof. David Keffer, in collaboration with Prof. David Harper. Michael uses classical molecular dynamics simulation to investigate how lignin-derived carbon quantum dots can selectively capture carbon dioxide before it is released into the atmosphere from fossil fuel-fired power plants.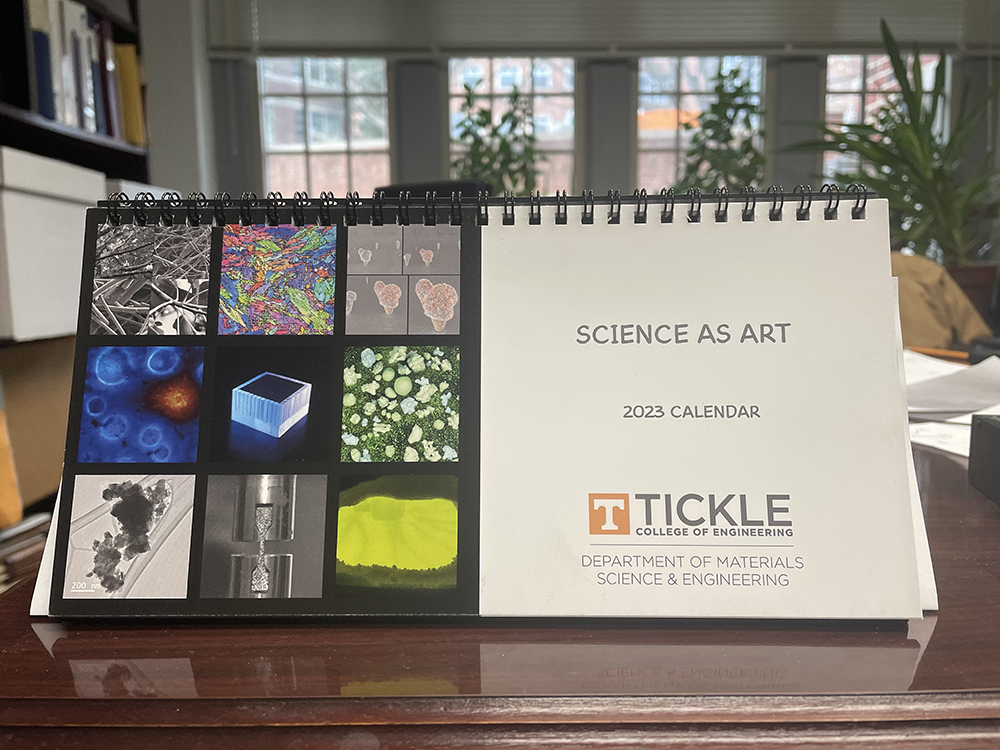 Twelve of the artworks were collected in a deluxe limited-edition 2023 calendar, which is being sold with proceeds going toward future endeavors of the local MRS chapter.

A gallery of the posters submitted by MSE graduate and undergraduate students is posted here.

More photos on the Keffer research group site.