Valerie García-Negrón defends her Doctoral Dissertation
Knoxville, TN, November 5, 2020




Valerie García-Negrón successfully defended her Doctoral Dissertation in Materials Science and Engineering.



Valerie delivered her defense via zoom (of course).



Valerie explored the processing-structure-property-performance relationships of renewable carbon composite materials.



During her dissertation research she traveled around the country visiting various national user instruments at DOE national laboratories.



She has laid the groundwork for subsequent graduate students (just as soon as the next grant is funded!)



Thanks to the research team that helped Valerie succeed.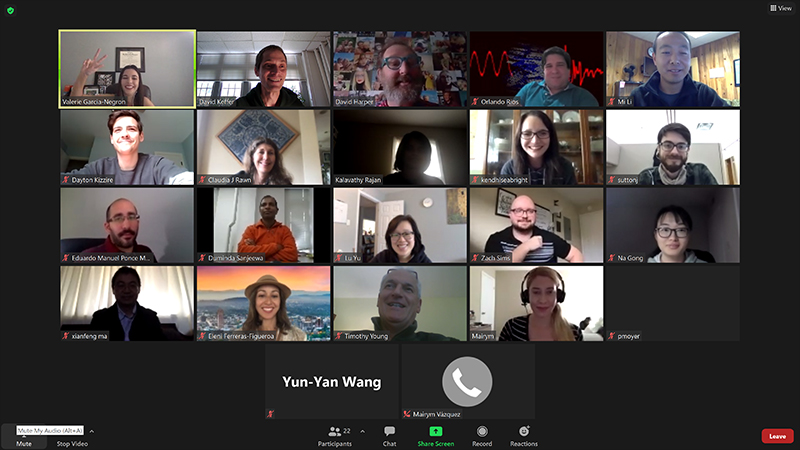 Thanks to all who attended the defense.



Valerie was coadvised by Prof. David Harper (UT Center for Renewable Carbon, right center) and Prof. David Keffer (UT Materials Science and Engineering, far left). Prof. Claudia Rawn (MSE) and Prof. Orlando Rios (MSE) rounded out the committee.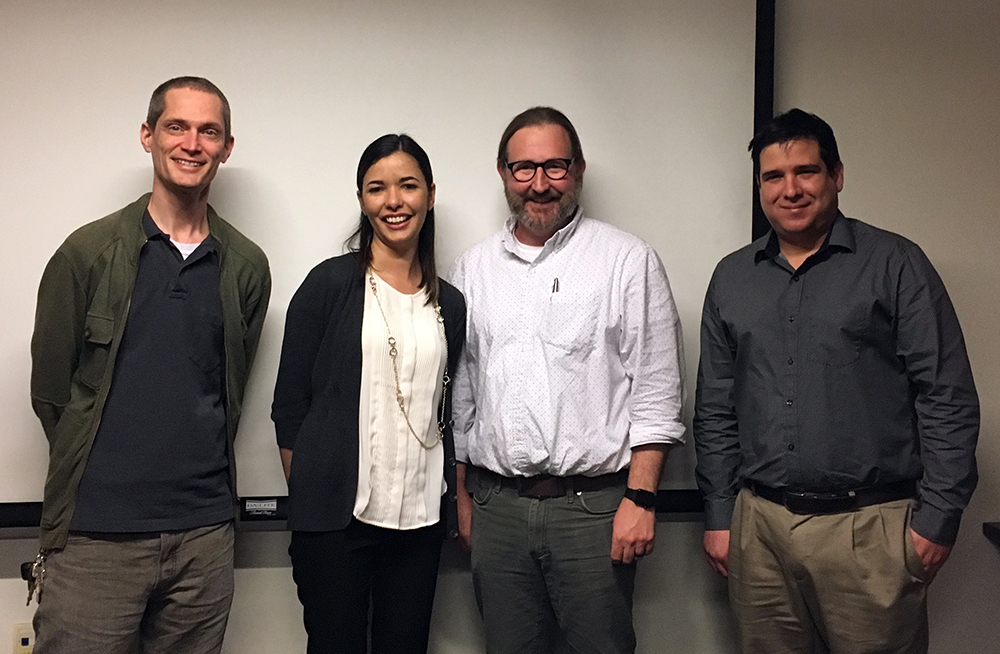 Flashback photo to April 3, 2017, when Valerie defended her Master's thesis.



For those interested, see below for two of Valerie's published works included in the dissertation.

García-Negrón, V., Oyedele, A.D., Ponce, E., Rios, O., Harper, D.P., Keffer, D.J., "Evaluation of Nano-and Mesoscale Structural Features in Composite Materials through Hierarchical Decomposition of the Radial Distribution Function", J. Appl. Crystallogr. 51 2018 pp. 1-11, doi: 10.1107/S1600576717016843 .
García-Negrón, V., Kizzire, D.G., Rios, O., Keffer, D.J., Harper, D.P., "Elucidating Nano and Meso-Structures of Lignin Carbon Composites: A Comprehensive Study of Feedstock and Temperature Dependence", Carbon 161 2020 pp. 856-869, doi: 10.1016/j.carbon.2020.02.010 .