Computational Materials Community Meeting
Knoxville, TN, February 14, 2020




The Computational Materials Community held its first meeting on Friday, February 14, 2020 as an official student organization at the University of Tennessee. The meeting consisted of three elements, per the charter of the organization, namely academic, social and nutritional support.

After the business of the meeting was concluded and pizza had been consumed, Dylan Windsor introduced the group to a game called "Fishbowl". No one else had heard of the game. We split into two teams.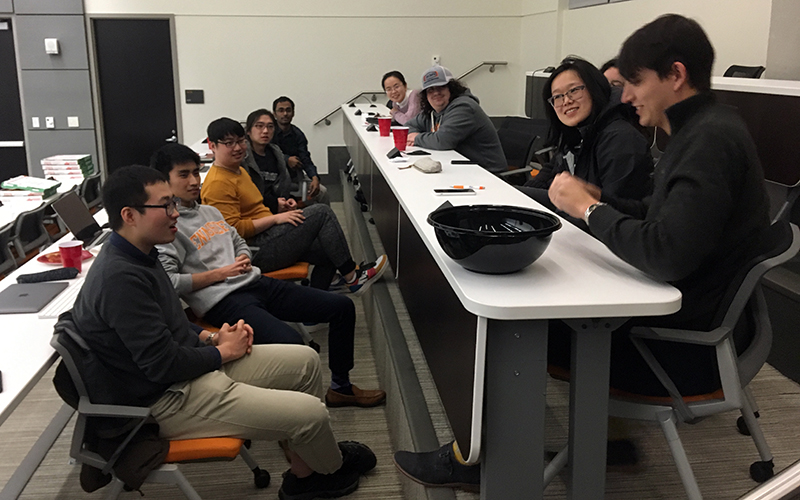 There was a fair bit of laughter as we used words, gestures and sounds to get others to guess certain words and phrases, including "paladin", "elephant", "apple", "stacking fault energy", "it's" and "we didn't start the fire".



Thanks to an adjustment in the scoring for the third and final round, the team that had fallen far behind was able to make a heroic comeback. The champions included members of the research groups of Professor Xu, Professor Gao and Professor Keffer. From left to right: Ziang Yu, Jaswanth Bommidi, Jace Pittman, David Keffer, Xue Wang and Jiannan Hao. The fabulous prizes were provided courtesy of Mrs. Lynn Keffer.


More photos on the Keffer research group site.