Stargazing with Frank Holiway
New Market, Tennessee, November 11, 2017




On Saturday night, we went stargazing. Our preferred spot is a farm in New Market, Tennessee.



We arrive early to set up the telescope while there is still sunlight. As a result, we always see the sun set behind this particular copse of trees.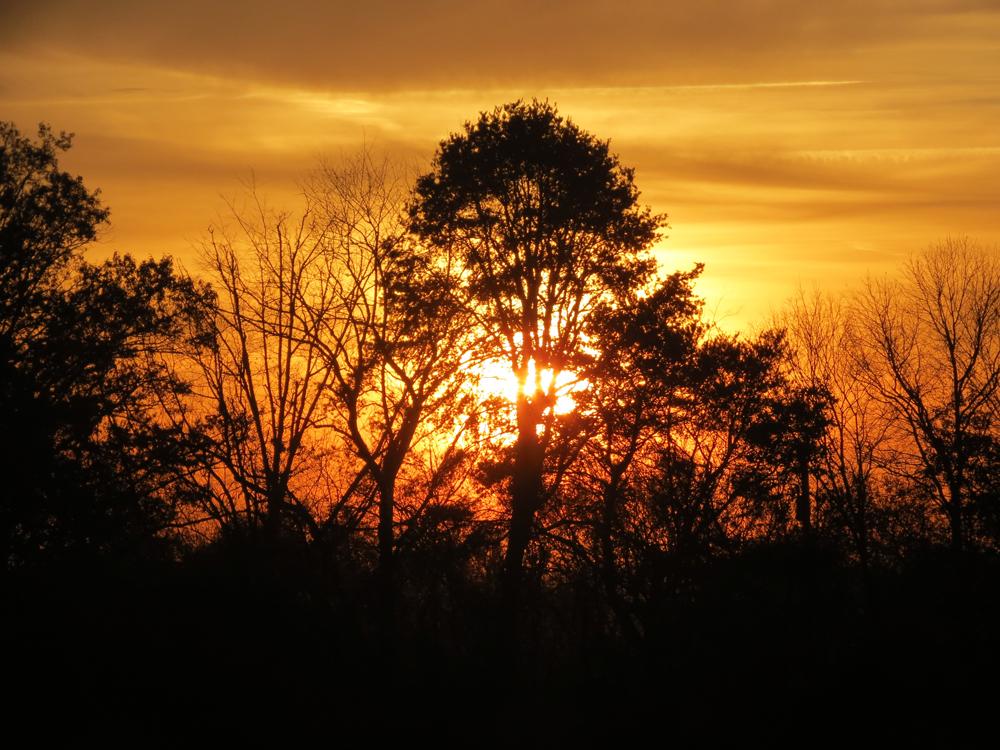 We have seen some very pink sunsets, but on this night the sky was orange.



While Frank calibrated the telescope, I continued to take pictures.



The sky continuously changed its hue as the sunset progressed.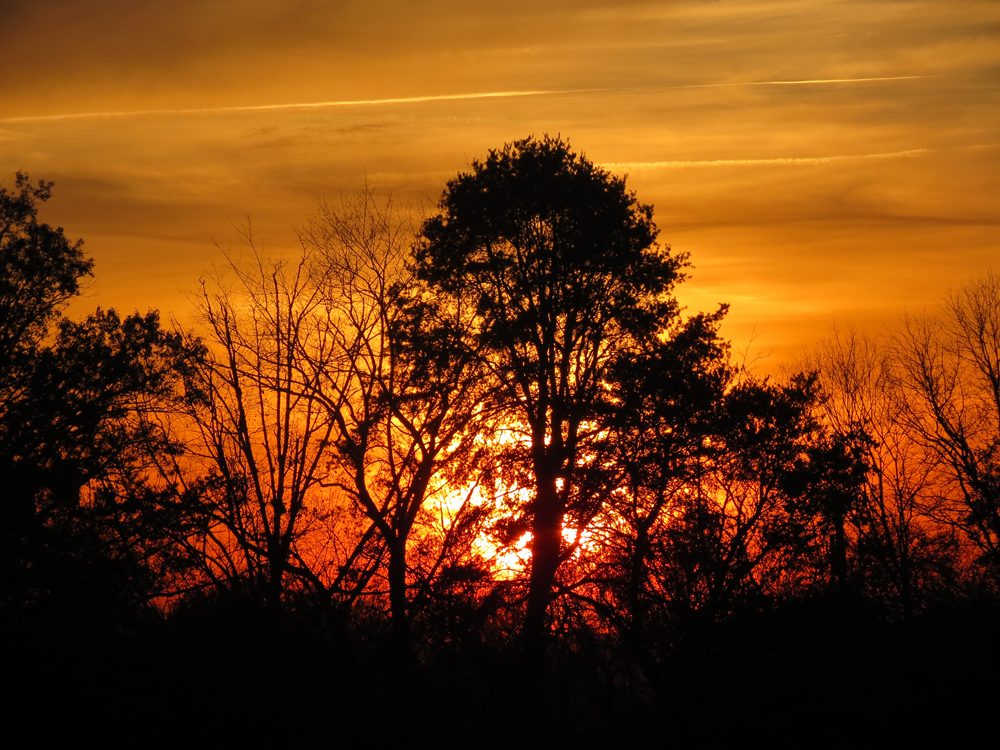 The temperature dropped and we got out our thermoses of hot coffee and hot tea. During the night, a dozen or so cows came to edge of the barbwire fence, not much more than fifteen feet from the telescope, and made their presence known. We had nothing to offer them; the next time we looked for them they had stealthily crept away.



Shortly after sunset, we observed many celestial wonders, including Saturn, Uranus, Neptune, the Ring Nebula, the Dumbbell Nebula, the Andromeda galaxy, the Pleiades and numerous globular and open clusters of Messier, and a variety of stars, including the blue and yellow double stars, Albireo.



By nine-thirty the clouds rolled in, making it a short night for star-gazing. We packed up the telescope and headed home, listening on the radio to misfortune unfold for the Tennessee Volunteers during their visit to Columbia, Misssouri.