Party at the Keffer House:
Knoxville, TN, December 15, 2013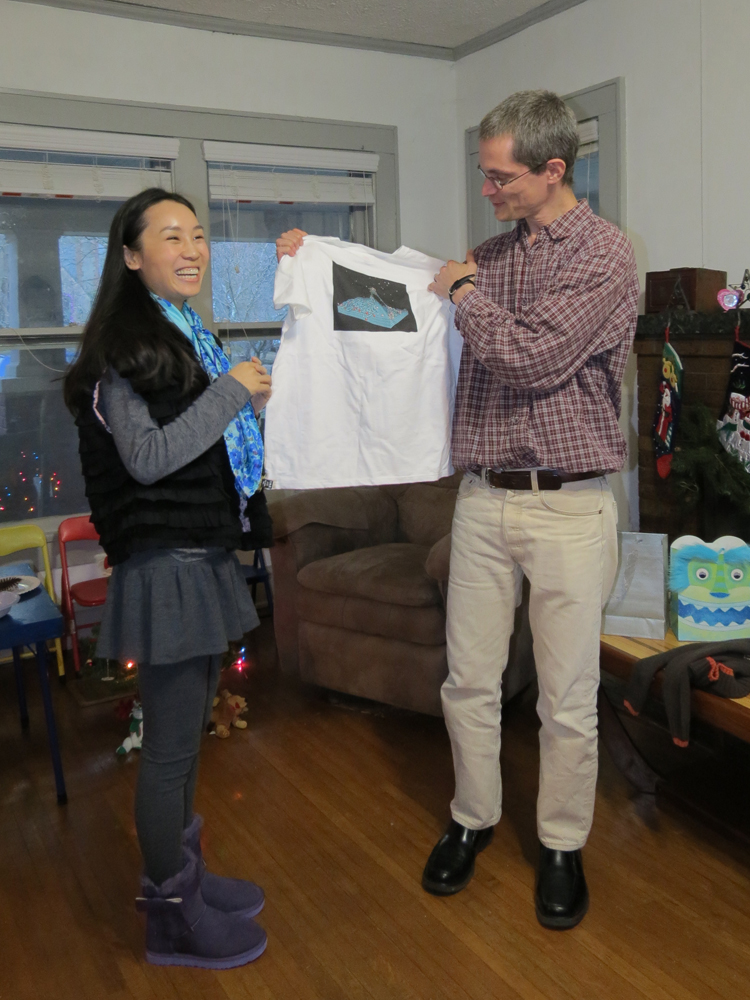 We had a party to celebrate the accomplishments of Dr. Qianping He & Dr. Nethika Suraweera, who both received PhDs in Chemical Engineering. Here, Qianping receives her parting UT Computational Materials Research Group t-shirt, featuring an image of a Pt nanoparticle being detached from a graphite surface in the presence of a hydrated ionomer film.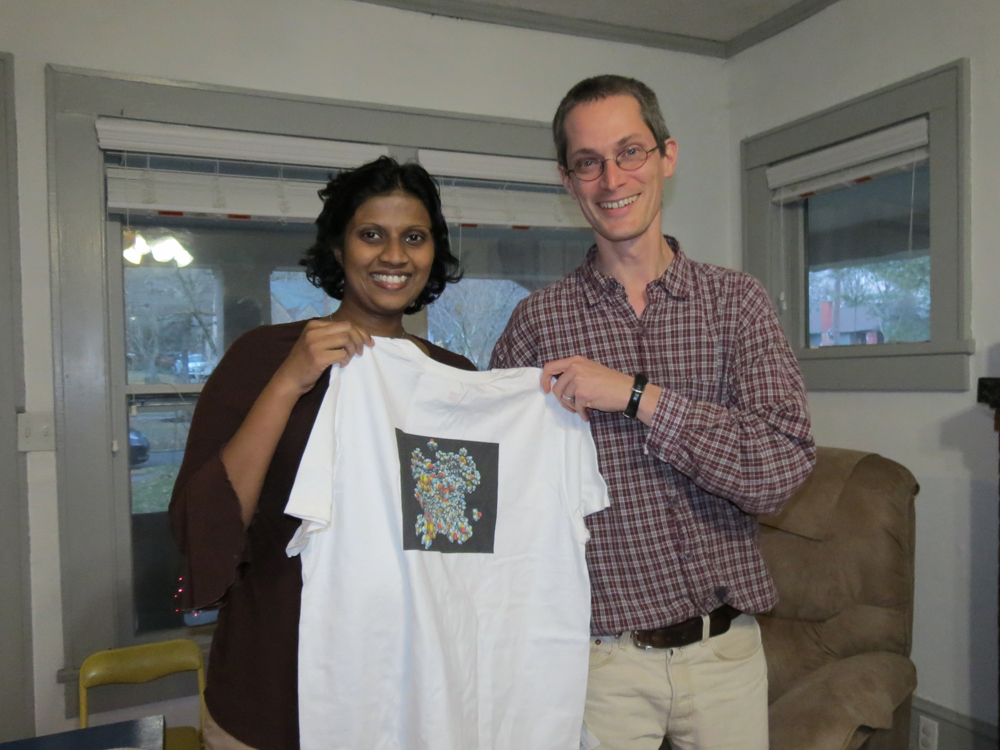 Nethika's shirt featured an image of a nanoporous, amorphous metal-decorated silsesquioxane adsorbent.



From right to left: David Keffer, Ahas, David Breder, Irma, Qianping He, Craig Barnes, Johanna Santiago, Christiana Barnes, Ruth Keffer, Jane Breder, Joseph Keffer, Aolani & Orlando Rios, Duncan Greeley, Dinesh, Rue & Nethika Suraweera.