University of Tennessee
Department of Materials Science & Engineering

---
A Proper Winter in Knoxville
February 13, 2014




These photographs are for Prof. Joe Spruiell,
colleague and friend, who was in my thoughts as I wandered through these woods.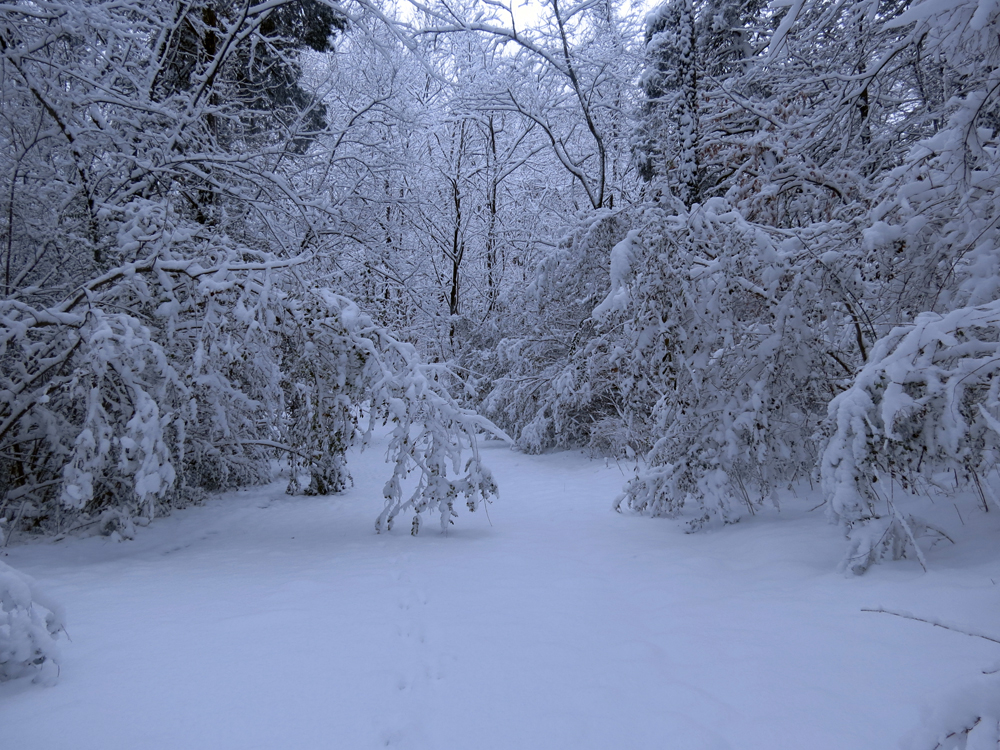 Snow fell. Schools closed. In the morning, I got on the bike and went out to check it out.



I biked out to the Ijams quarries.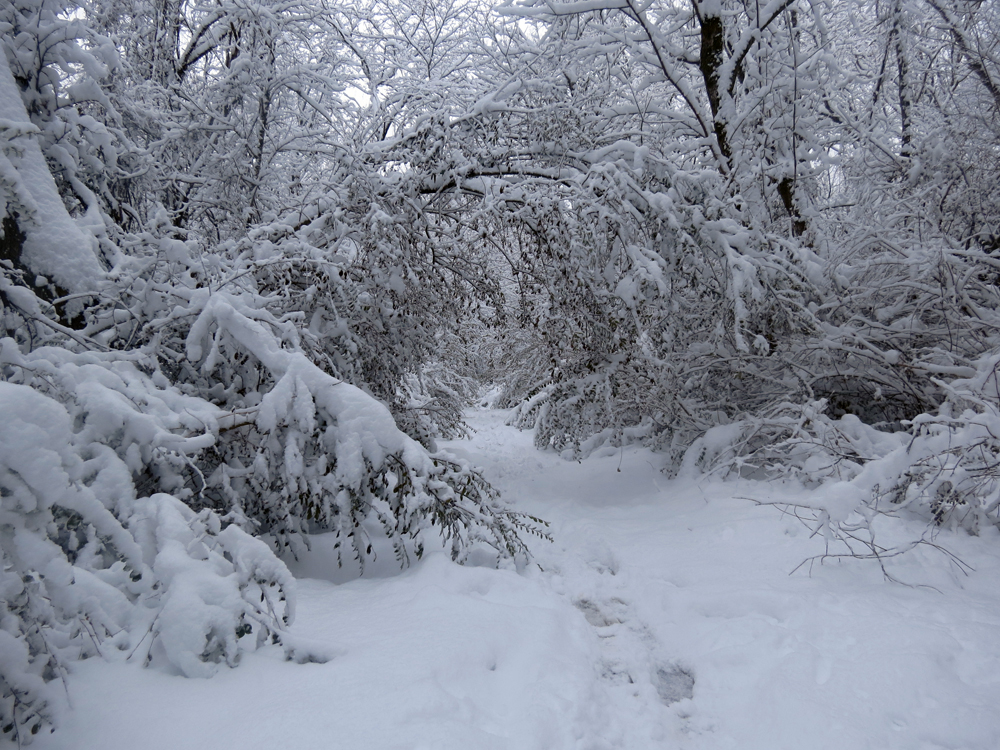 The trees bent over with the weight of the snow.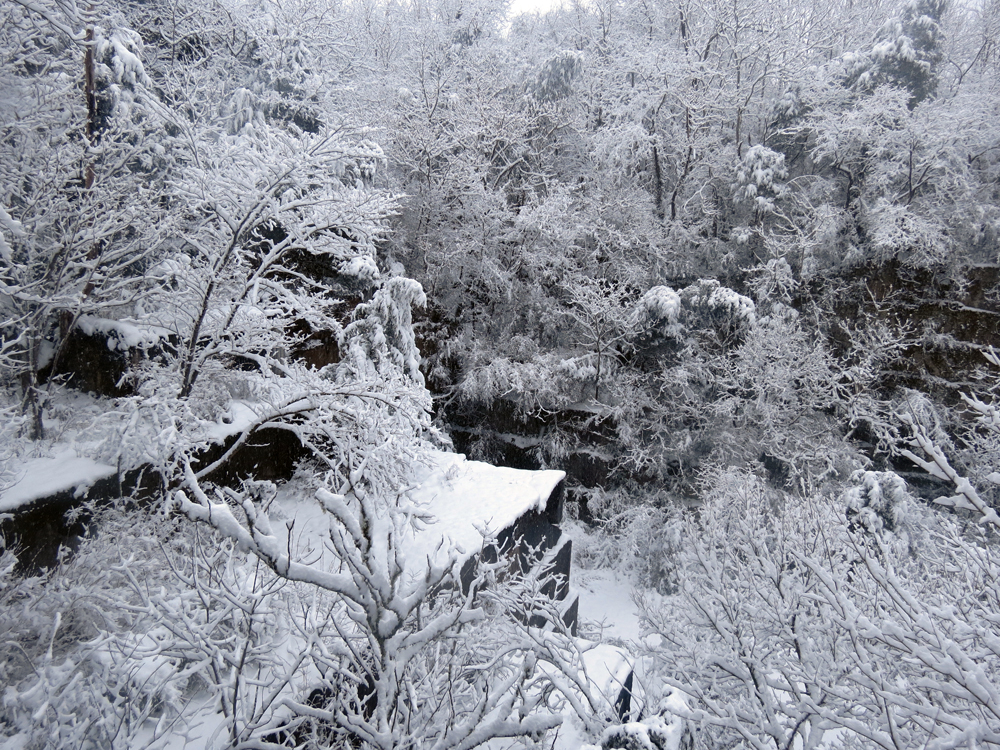 I visited the Ross Marble Quarry first.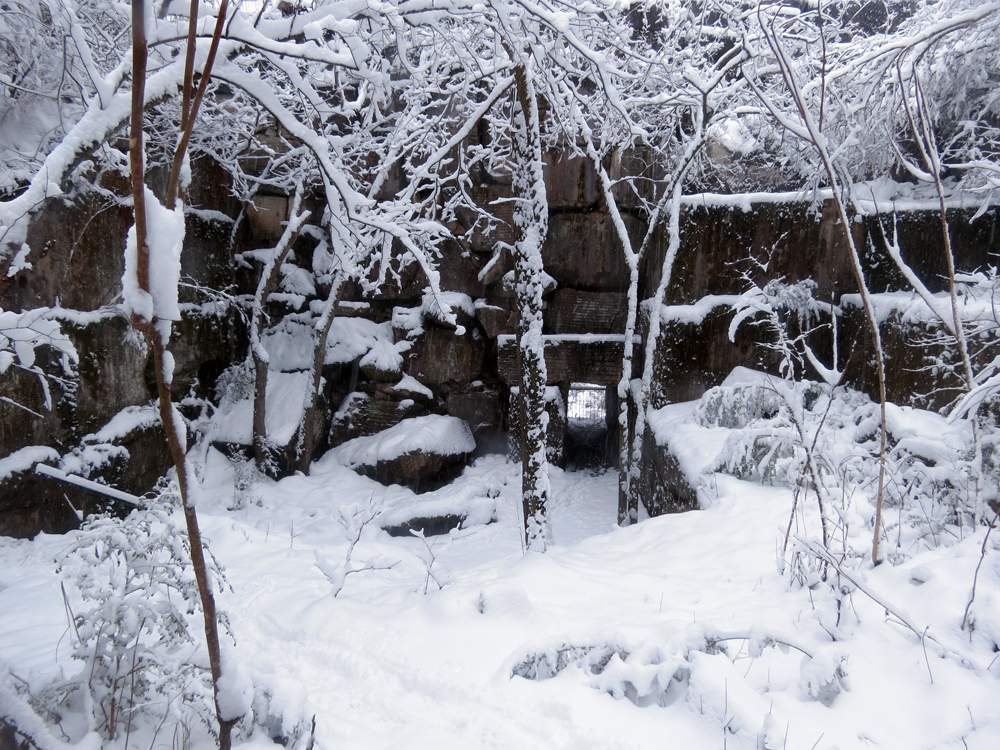 I followed the path down into the quarry.



There were no footprints in the snow at the bottom of the quarry.



Views from the bottom of the quarry.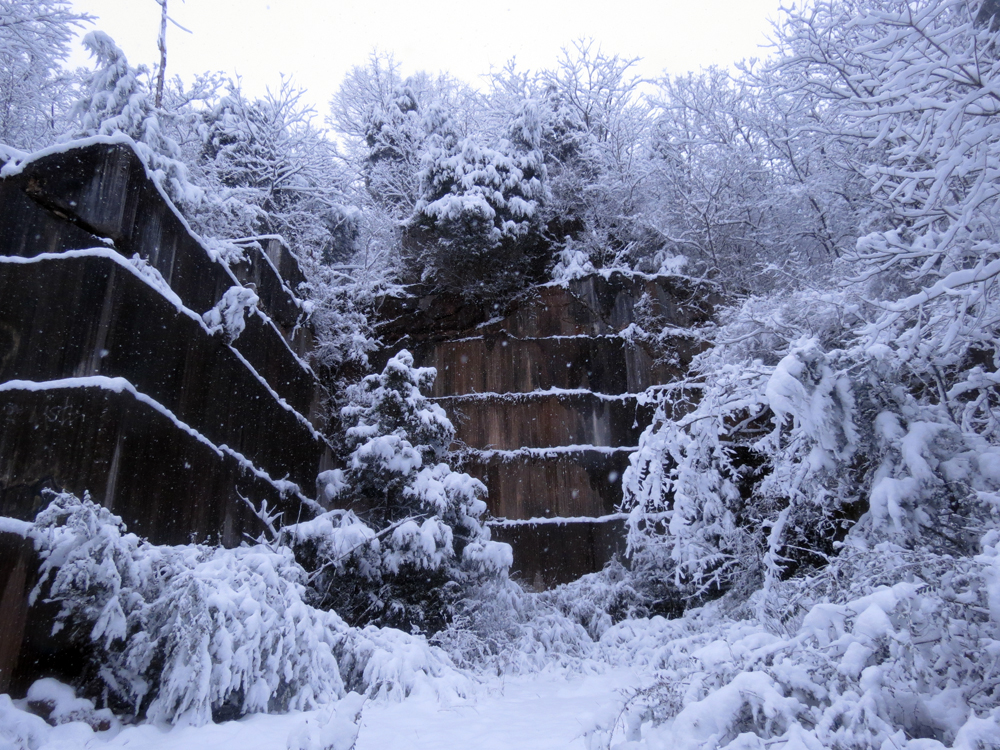 A few flurries continued to fall.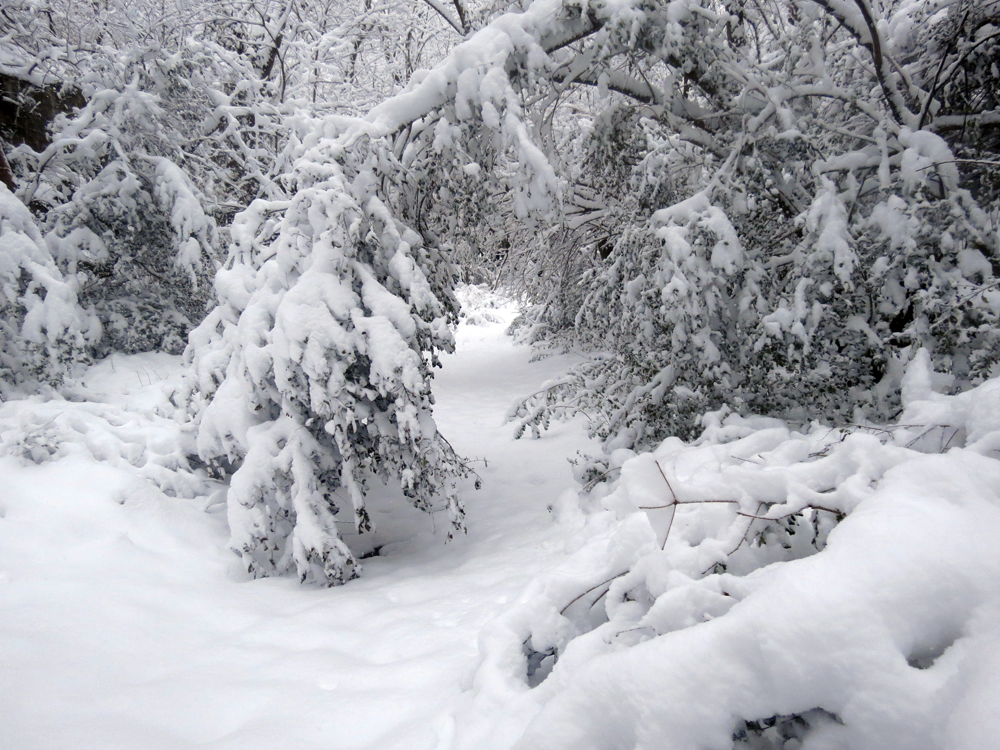 Then I got back on the trail.



View of the canopy from below.



I went down into Hayworth Hollow.



Huge cubes of stone are littered across the pit.



A snow covered cubic rock.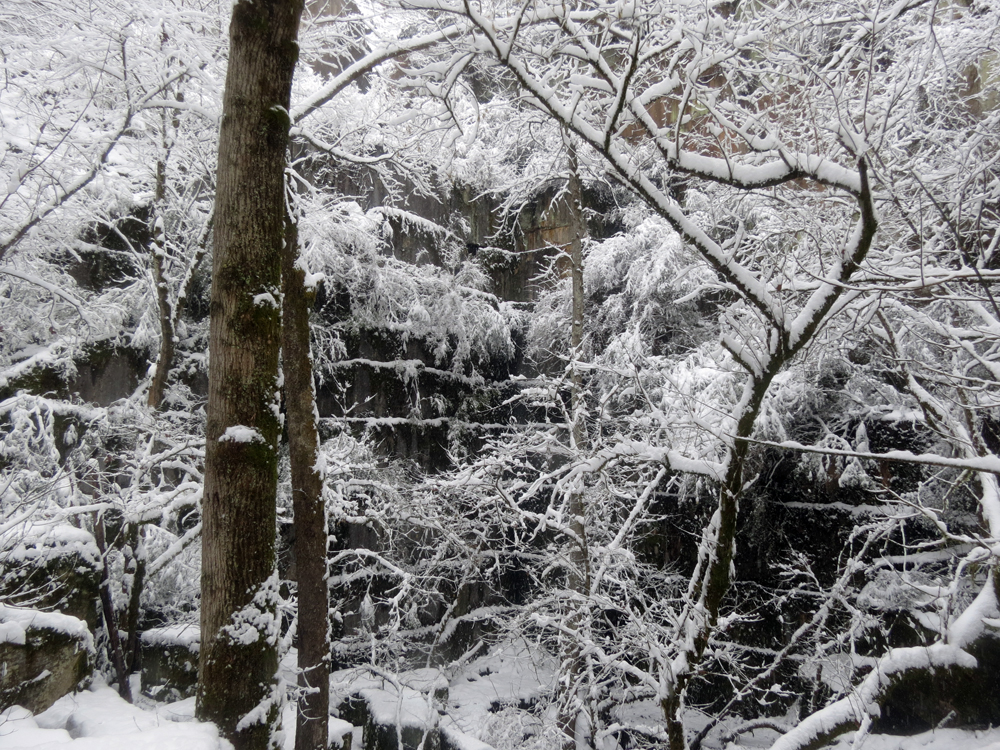 Hayworth Hollow.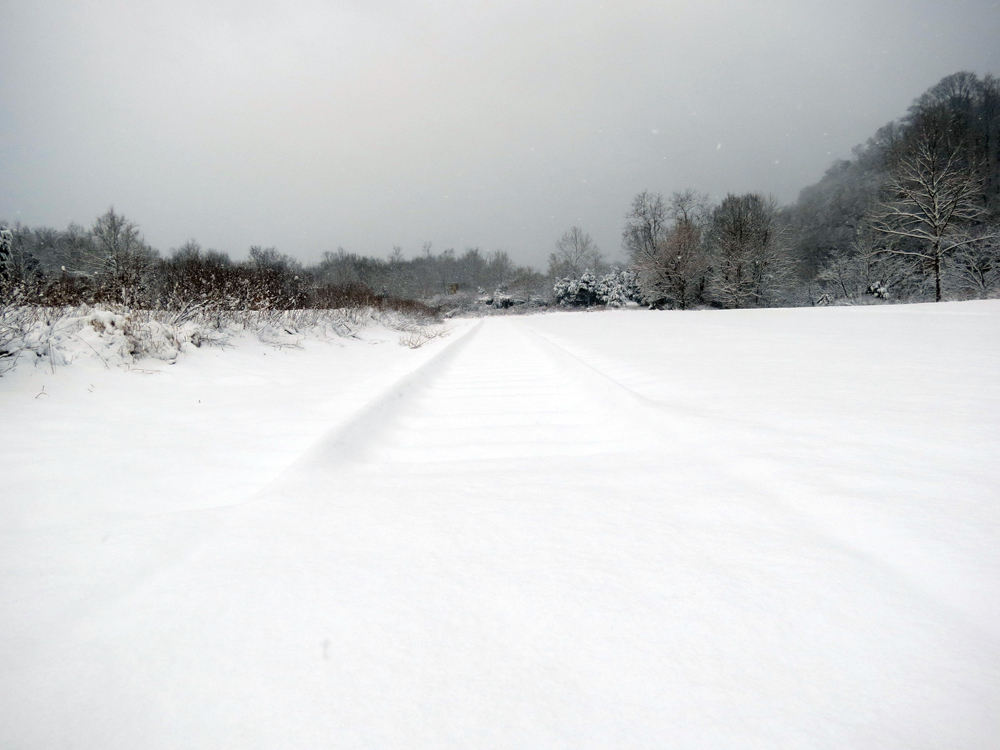 A suggestion of railroad tracks.



Third quarry, Mead's Quarry is filled with water.



Views of the lake.



Another view.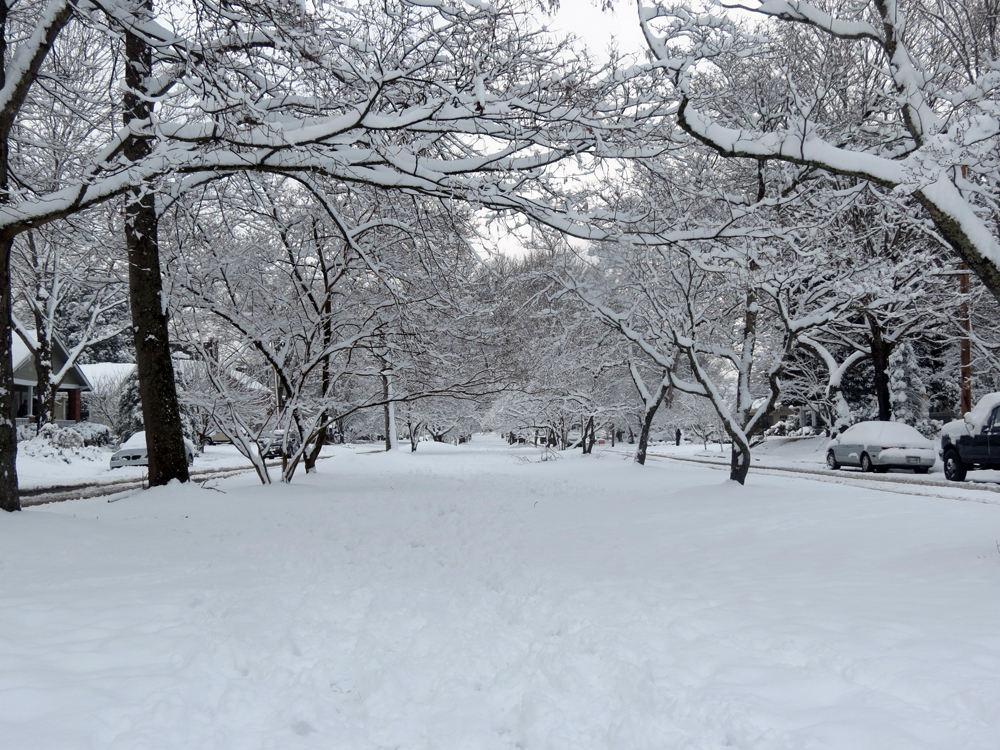 Back home, the view down the tree-lined Island Home Boulevard.